The Funky Ferments Festival is a new festival that took place in Easton, PA on September 3rd, 2022. The festival celebrates, kombucha, cheese, pickles, and all things fermented. For this event, I wanted to create a fun and alternative style of illustration that coordinated with the grungy nature of the festival.
Additional Credits: Megan McBride, Michael Drabenstott
To begin this process, I started with an illustration of a pickle jar, which I personified with a  saxophone and other musical elements. From there, I added textures, a unique typeface, and expanded on the illustrations.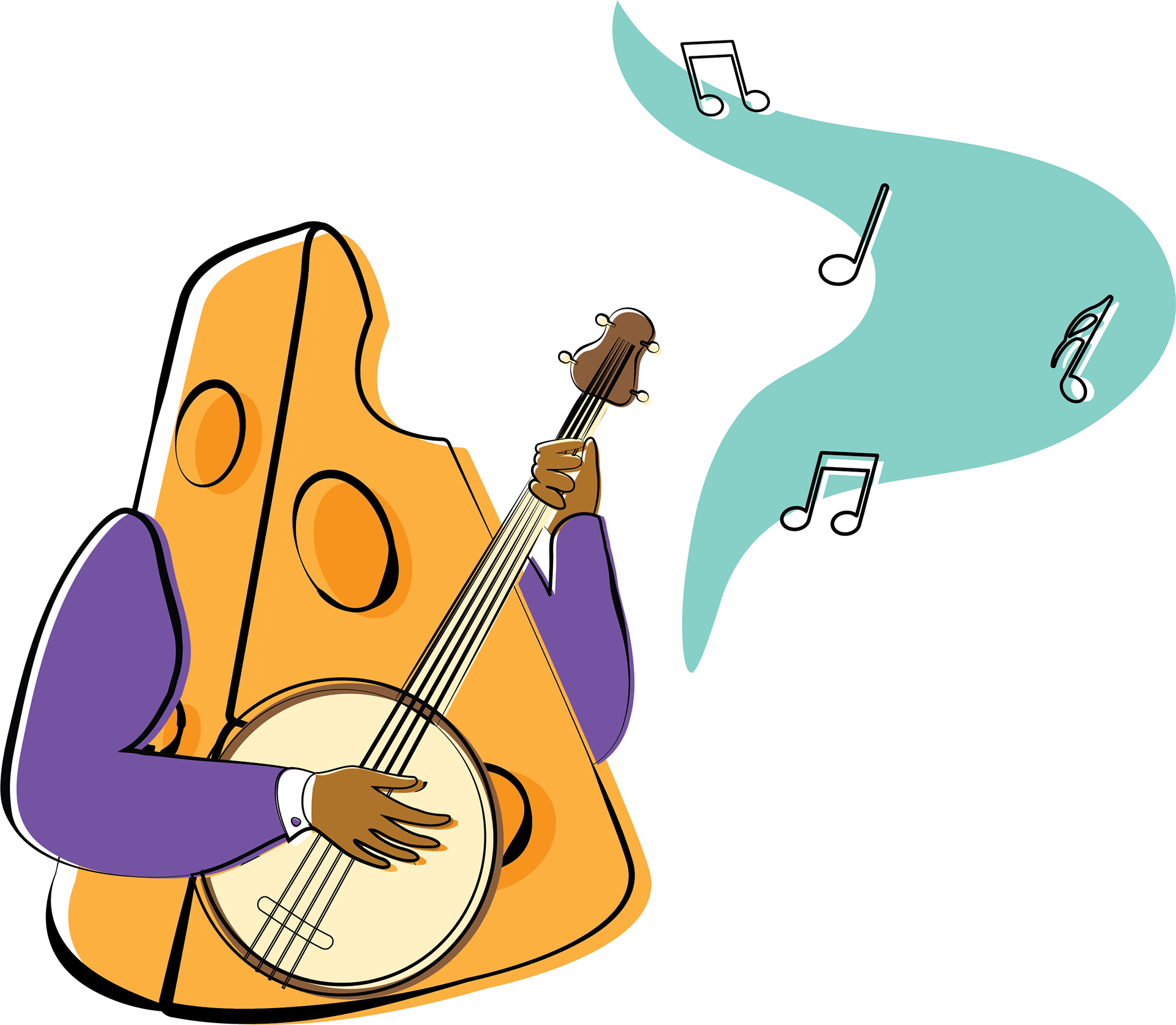 Since this was a first time festival, I needed to create various signs and banners to hang at the different events.